Fall Fundraiser
Help our school raise money by participating in our Fall Fundraiser. There are 3 easy ways to participate.
Have a direct donation or just want to buy a few raffle tickets? $10 gets you one raffle ticket to the Occulus bundle package prize!
Catalog and online ordering. Items can be delivered to the shopper's address or to the school for your student to pick up.
5-ounce cookies, ready to eat now or freeze for later! Online orders only. All cookie orders ship directly to the buyer.
Opportunity to Win Prizes!
The top selling class for combined cookie and catalogue sales will win a Kona Ice party!!
The top seller for combined cookie and catalogue sales will win principal for a day!!
Receive one entry for the Occulus raffle with $10 donation per raffle ticket!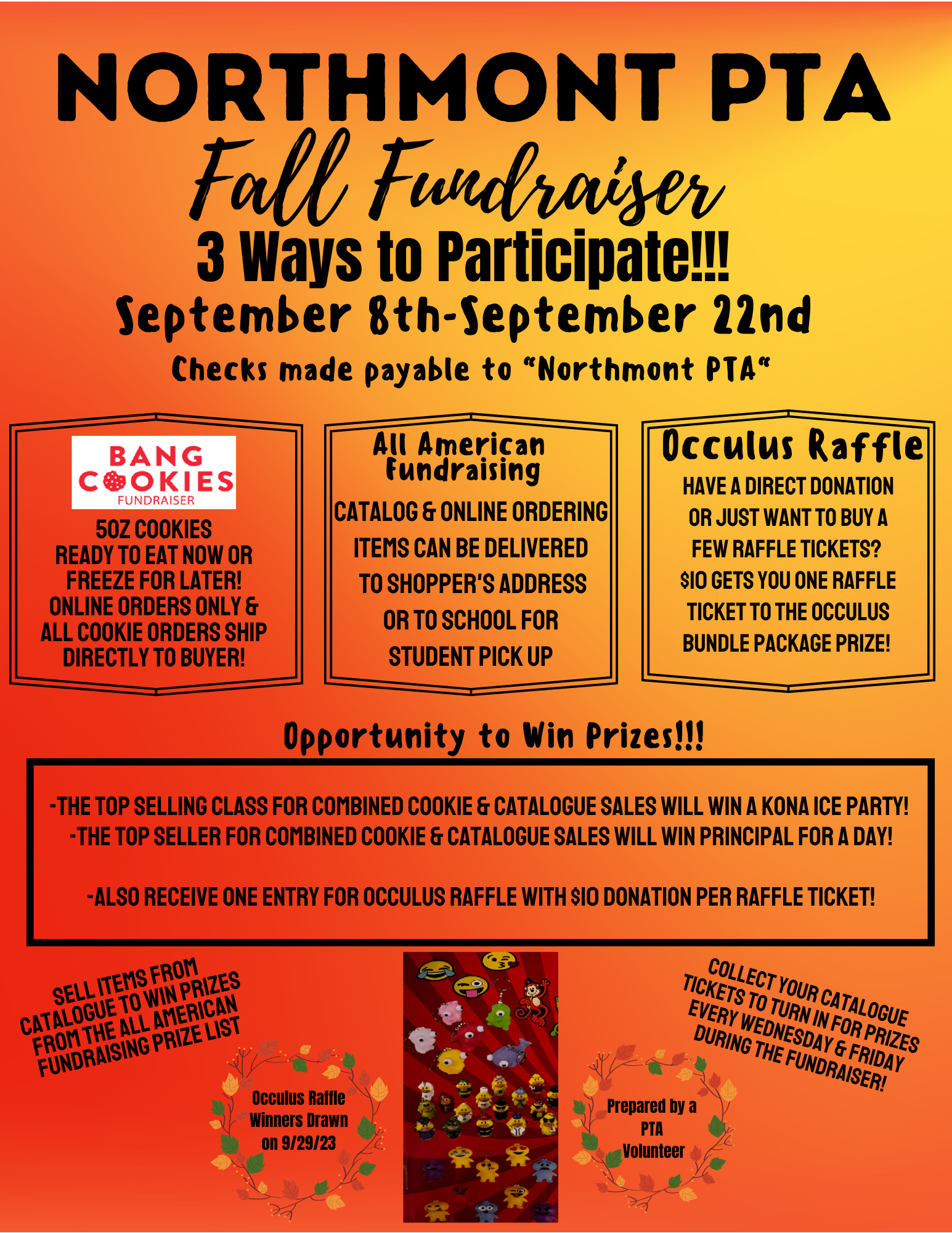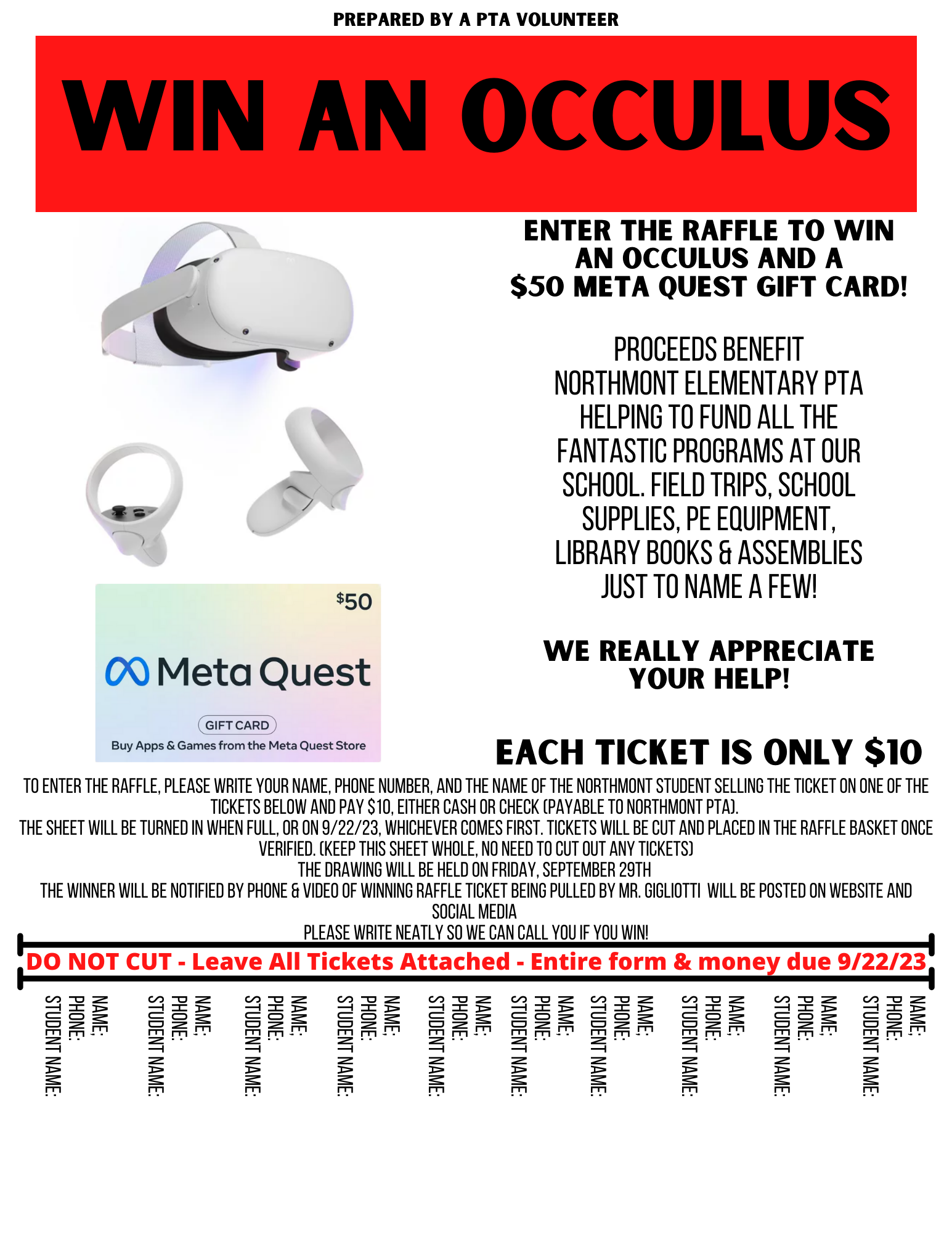 Join Us on Facebook
& Instagram
Our Northmont PTA group on Facebook is for parents, staff, and friends of Northmont Elementary students to keep in touch with the happenings at the school and with PTA.
The group is managed by the PTA for all of our families, students, and staff.
Also, follow Northmont PTA on Instagram and see photos from our recent events.